From day 1, Sartomy is committed to sustainability
Sartomy acts in ways to source, design and ship products that respect people and the environment
Products that have a positive environmental impact
Our collections propose RPET products, organic cotton, recycled apparel, recycled wood and much more.
Collaborating with partners with a purpose
We work with suppliers that care about our planet or have a positive social impact.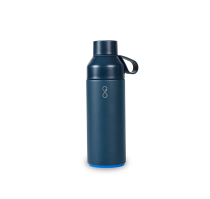 drinkware
Ocean Drinking bottle
For every bottle purchased, the equivalent of 1000 ocean-bound plastic bottles are collected. This collection provides a sustainable living for people in coastal communities and, together, we all keep plastic out of the ocean.
Proud partner of Go forest
Since Sartomy beginning, we plant 20 trees per month to support communities and biodiversity around the world
Our partners and factories have the highest standards and certifications level
PEFC
PEFC is the world's largest source of certified, sustainably managed forests: using PEFC-certified material enables you to secure your supply of responsibly sourced material.
GOTS
GOTS is leading the organic textile revolution, offering a reliable pledge to shoppers that their clothes have been sustainably sourced through ethical and environmentally conscious means.
Eve Vegan
With Eve Vegan certification, products are free of any animal ingredients, by-products and no third parties are involved in testing on animals. That's a guarantee you can trust for great peace of mind.
OEKO-TEX
Protecting your health is essential - that's why STANDARD 100 by OEKO-TEX® certified products have been rigorously tested for any nasty, toxic substances. Go on and feel secure in the knowledge you're making a safe choice!
GRS
The GRS guarantees that companies adhere to ethical standards when it comes to social, environmental and chemical practices - a bonus for both them and us!
Recycled PET
RPET is the future of plastic! This revolutionary material is not only lightweight and strong, but it's also completely recyclable. Invest in RPET today to help create a brighter tomorrow!