How to Choose the Right Branded Clothing for Your Company
Author : Sartomy Team
·
01 January 1970
·

4

min
Mastering the Corporate Look: A Guide to Selecting the Perfect Branded Clothing for Your Company
Are you tired of seeing your workers dressed in boring, unbranded attire? Do you want to elevate your company's image with stylish, branded clothing? Look no further! We've got you covered with our guide to selecting the perfect branded clothing for your company.
Have your team looking sharp and feeling amazing with personalized clothing! Outfit them in something classic like a polo or add some style to their wardrobe with trendy t-shirts – either way, it'll show off your company's values while unifying everyone together. Plus, they'll be ready for anything when dressed in branded apparel that makes them feel confident and capable.
But, with so many choices available, how do you pick the best-branded clothing for your business? Here are some important things to consider:
Quality
Your custom clothing should reflect your company's quality and values. Choose high-quality, comfortable, and long-lasting materials to ensure your employees feel great while representing your company.
Style
When it comes to corporate clothing, a broad range of styles is accessible, from classic to trendy. Consider your company's culture and the message you want to communicate, and then select a style that reflects those values.
Branding
Your branded clothing should display your company's logo or branding elements. To ensure your employees appear professional and put-together, ensure the branding is clear, well-placed, and high-quality.
Comfort
Your employees will wear your personnalized clothing for long periods; you must select comfortable and simple items to move in. Consider fabric breathability and stretch, and choose versatile and useful styles.
Considering these factors, you can select the perfect branded clothing for your company. From custom jackets to embroidered hats, the possibilities for showcasing your brand in style are endless. So why wait? Start mastering the corporate look today and watch your company's image soar! Also, In this well-written piece, Apparel Entreperneurship can help you Stand out – Differentiate Your Brand From The Competition.
Types of Corporate Custom Clothing
Branded clothing does more than just make your workers look good; it also promotes your brand and leaves a lasting impression. But, with so many choices, how do you choose the best apparel for your company? Let's sneak a peek at the most popular options!
Polos
A classic choice for business clothing because they are comfortable, stylish, and versatile. Choose from various colors and fabrics, then add your logo to give your squad a professional appearance. Need inspiration? Discover our range of premium branded polos. 
T-Shirts
From basic cotton to moisture-wicking performance fabrics, branded t-shirts are a relaxed and enjoyable way to promote your business. Ideal for team events, business outings, or casual wear. Want to provide you team with beautiful branded t-shirts. At Sartomy, we love beautiful tees designed to last.
Hoodies & Jackets
Branded hoodies and jackets keep your team warm and cozy when the weather gets cold. Choose from various designs and materials, and add your logo for a professional touch.
– Hoodies & Jackets
Hats
Whether a traditional baseball cap or a trendy beanie, branded hats are a fun and functional way to market your business. Ideal for outdoor events, trade shows, or even a relaxed day at the workplace.
Uniforms
Branded uniforms are necessary for businesses with a more formal dress code. Custom uniforms, from suits to scrubs, can help your team appear cohesive and professional.
Keep quality, style, and comfort in mind for your branded clothing. You can create a lasting impression and elevate your company's image with the right branded clothing. So why wait? Explore your options today and find the perfect branded clothing for your company!
Rise of Sustainable Clothing
In today's world, being mindful of our environmental impact is more important than ever. That's why sustainable clothing is on the rise, offering a way for companies to promote their brand while also making a positive difference. Let's look at some of the reasons behind the rise of sustainable clothing.
Quality Materials
Step up your style while being kind to the planet! Sustainable branded clothing is now available – crafted with eco-friendly materials like recycled polyester, organic cotton that are gentle on our environment. So you can make a fashion statement without sacrificing sustainability.
Ethical Production
Ethical and fair labor practices are frequently used in producing sustainable branded clothing, ensuring that workers are treated fairly and given a livable wage. This has a greater positive effect on people, communities, and the environment.
Corporate Responsibility
Businesses realize the importance of being responsible and accountable for their environmental effect. Companies can demonstrate their dedication to sustainability and social responsibility by purchasing sustainable custom clothing.
Brand Image
As consumers become more conscious of environmental and social problems, they are more likely to support businesses that share their values. Sustainable clothing assists businesses in developing a good brand image and attracting customers concerned about the environment.
Cost-Effective
At first look, sustainable clothing may appear to be more expensive. Nonetheless, it can be a more cost-effective option in the long haul. Eco-friendly materials are often more durable and long-lasting, reducing the need for frequent replacements. Additionally, companies can save on marketing costs by promoting their brand through sustainable practices, which can attract loyal customers who appreciate and support environmentally conscious companies.
The rise of sustainable branded clothing provides a platform for businesses to promote their brand while having a positive impact. By choosing sustainable materials, ethical production, and corporate responsibility, companies can show their commitment to sustainability and social responsibility. So why not make a positive impact and elevate your brand with apparel that respects the planet today?
Branded clothing is an effective way to promote your company's image and beliefs. From classic polos to trendy t-shirts, endless options are available to create a unified look for your team. When selecting the perfect personnalized clothing for your company, consider factors like quality, style, branding, and comfort to ensure your employees feel great while representing your brand.
Furthermore, the rise of sustainable custom clothing provides a platform for businesses to promote their brand while making a positive impact. By choosing eco-friendly materials, ethical production, and corporate responsibility, companies can create a positive brand image and attract customers who care about sustainability.
Remember that it reflects your company's values and personality, no matter what type of branded clothing you choose. So why not make a statement and elevate your company's image with stylish and professional branded clothing today?
Most readed articles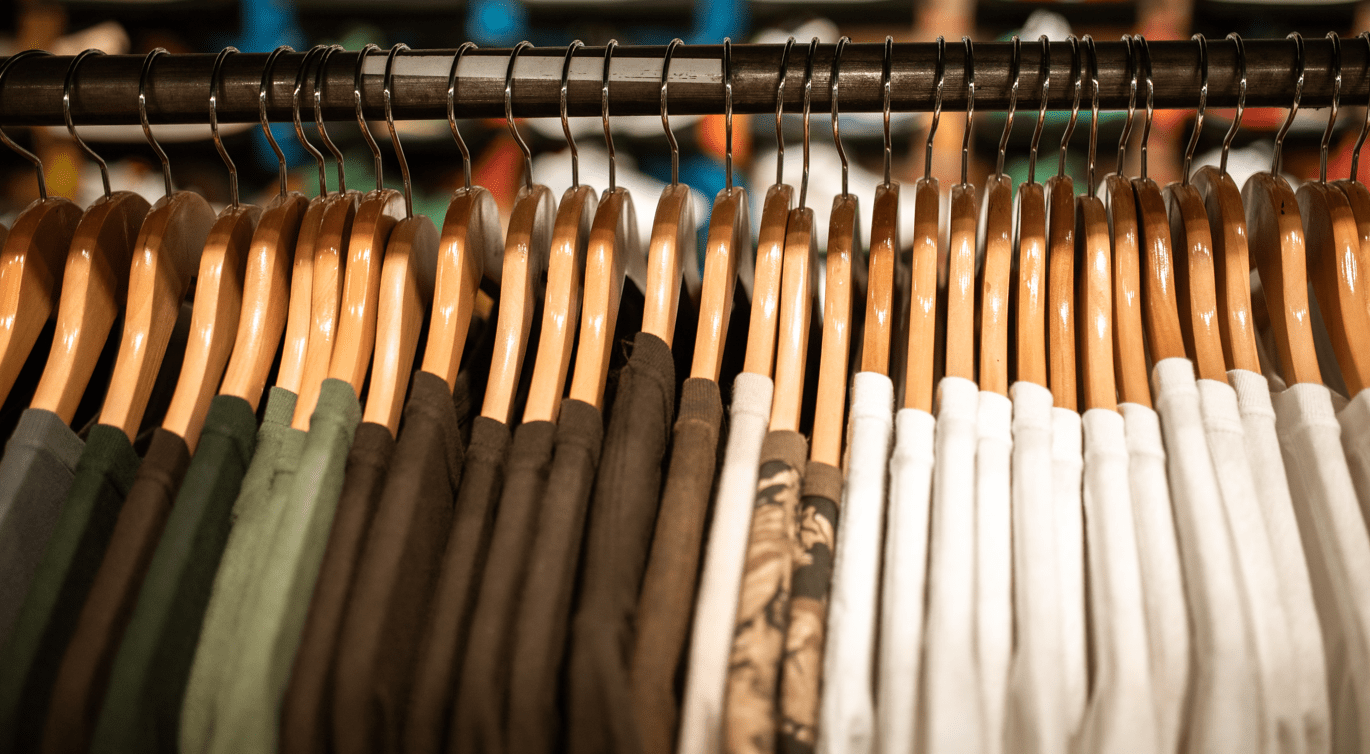 Beyond the Basics: 10 Creative and Effective Ways to Use Branded T-Shirts for Your Business Are you weary of using the same old marketing str…
Read more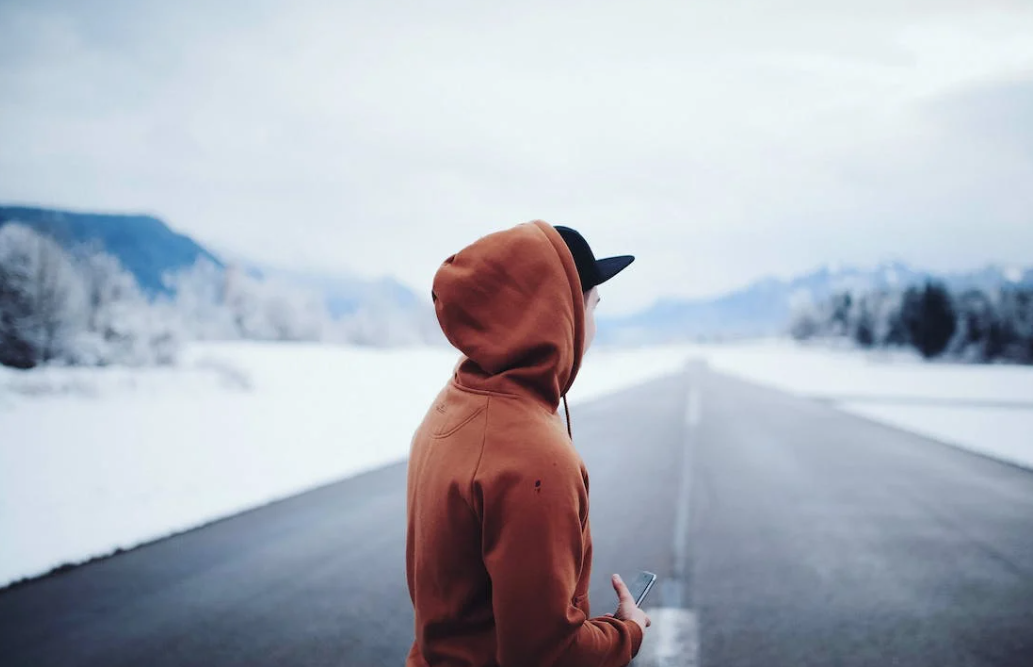 Unleashing the Power of Branded Hoodies: 5 Reasons They're the Ultimate Marketing Tool Looking for a marketing instrument that will lea…
Read more
Our curated collection
Find the
perfect

products for your brand
Apparel
At home
Bags
Drinkware
Food
Office
Tech
Apparel Collection
Frequently asked question
What are the available customization options for company branded clothing?
The available customization options for company branded clothing may vary depending on the specific product being ordered. Common decoration techniques include embroidery or screen printing.  Then you can choose from a variety of color options, size ranges, and in some cases the addition of specific features such as pockets or buttons. It's best to consult with our team to discuss your specific needs and determine what customization options are available for the desired branded clothing items.
What are the sizes of corporate branded clothing you offer?
The sizes of custom apparel we propose usually range from XS to 3XL. For certain products, we can go up to 4XL. Usually it is best to know in advance what sizes your employees need. In case you want to make a gift, we generally advice to order from S to XL in order to be sure you will please everyone.
What are your most popular custom branded clothing?
Generally speaking, t-shirts and sweatshirts are the most popular choices. Our clients often opt for for organic cotton t-shirts or recycled jackets proving the importance of sustainable, high quality products.
How to create company branded clothing on Sartomy?
The process for ordering company branded clothing at Sartomy typically involves the following steps:
Initial consultation/meeting to discuss your company's specific needs and requirements
Selection of the desired branded clothing items and customization options
Review and approval of the final design and product specifications
Production and delivery of the branded clothing
To create custom branded apparel, you need a logo or design, the sizes that would fit your clients or employees. Our team will help you chose the decoration technique that suits best your design.